Always Ahead of the Curve
As a company focused solely on precision dimensional inspection, Touchstone Measurement has the capacity to dedicate its investment resources to maintaining the most advanced technology in the industry.
You can always expect the very best precision accuracy with Touchstone's ever-evolving equipment arsenal.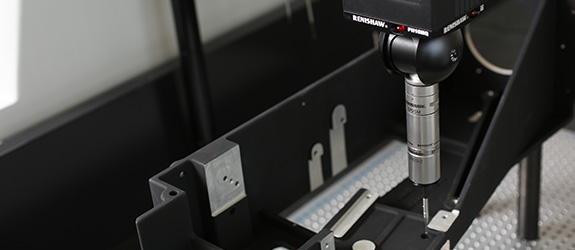 Mitutoyo Crysta-Apex Touchprobe CMMs
These extremely popular units features an innovative machine structure that provides high motion stability and high accuracy. Measurements include touch probe probing, touch probe scanning and non-contact laser scanning.
Mitutoyo Crysta-Apex S 7106 Touchprobe CMM with a SP25M scanning head – Software MCOSMOS v4.0R2 with Scanning and CAD Capabilities
Mitutoyo Crysta-Apex C 7106 Touchprobe CMM – Software MCOSMOS v3.3R4 with Scanning and CAD Capabilities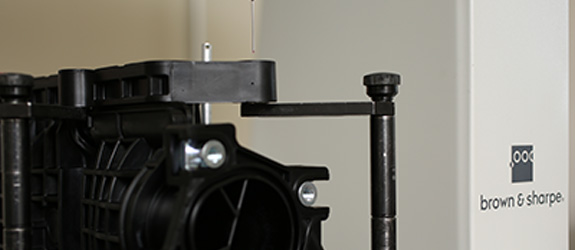 Brown & Sharpe Global 575 Touchprobe CMM
PC-DMIS CAD ++ software with touch probe probing and touch probe scanning.
This CMM is ideal for the most basic inspection projects and is known to deliver superior performance in terms of accuracy, speed, reliability and ease of use.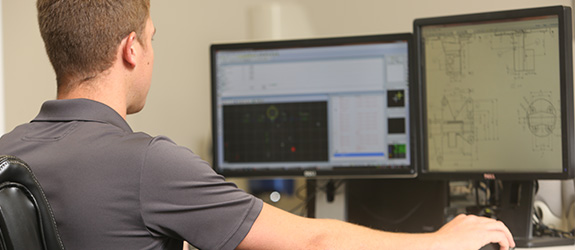 GeoMagic Control and Design X Software
Purpose-built for converting 3D scan data into high-quality feature-based CAD models, this software does what no other can. It can scan virtually anything and create manufacturing-ready designs.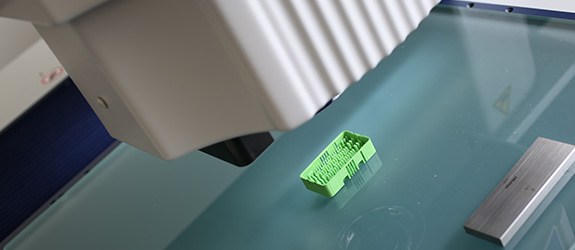 Quick Vision Software
Provides one-click measuring-tool setup, with powerful auto-focus functions, enhanced edge detection capability, and much more.
Versions of this software include:
Mitutoyo Quick Vision QV-X 404 – Software QVPak Version 11.1
Mitutoyo Quick Vision QVP-404 – Software QVPAK 7.5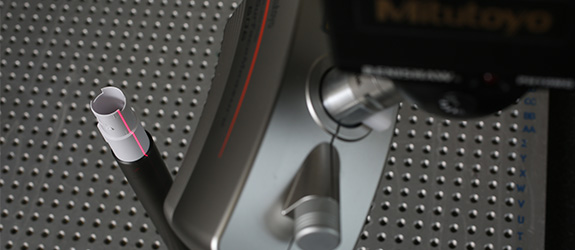 Mitutoyo SurfaceMeasure 606 Laser Scanner
This non-contact line-laser is ideal for measuring large work pieces and fits with a variety of probes.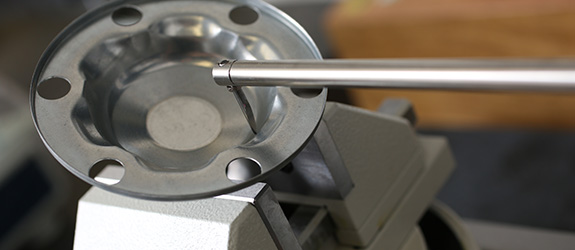 Mitutoyo Contracer CV3200H4*
Software FORMTRACEPAK v5.4
The Contracer is ideal for tracing jobs that require high-accuracy. It can precisely trace and create 2D profiles of surfaces with different levels of force.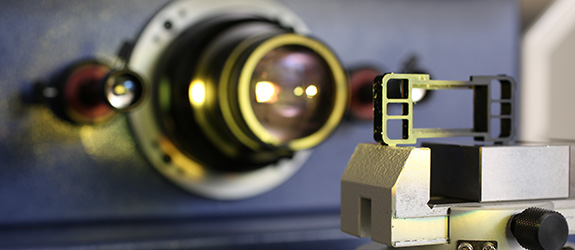 Mitutoyo Profile Projector PH-3500
Provides contour and surface illumination with a halogen bulb and is perfect for thread pitch measurements. It works with a wide range of accessories for varied applications.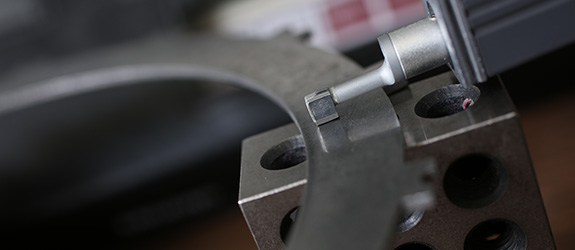 Mitutoyo SJ-301 Surface Roughness Tester*
It can also be matched with a wide variety of accessories. Its system can be set up multiple ways for different surfaces and roughness dimensions.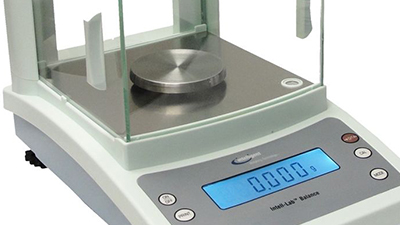 Intelligent-Lab Scale PM300 up to 300g*
This scale features a configurable interface and a large, glass draft shield. Balance response can be adjusted for more controlled results.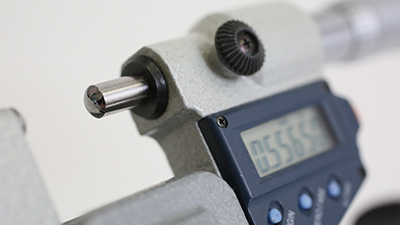 Digital Measuring Tools
Touchstone maintains a full line of various micrometers, calipers, indicators, gage blocks, radius gages and thread gages to address an equally wide range of job specifications.
* Not currently part of Touchstone's scope of A2LA accreditation