Literally, Go Back to the Drawing Board
3D Scanning Report Capabilities
Literally, Go Back to the Drawing Board
Touchstone Measurement's laser scanning services give you the ability to capture and create full-scale 3-dimensional digital files based on a physical part, complete with corresponding 3-D measurement data.
The resulting documentation and design visualization can represent the keystone in a full range of subsequent engineering processes to evaluate, replicate and improve existing parts' design and performance.
This includes various forms of critical analysis, such as surface and geometric incongruity assessment, as well as comparative analysis as fundamental to a reverse-engineering process.
Scanned Point Clouds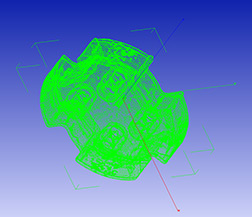 Scanned Solids Modeling
Production & Assembly Prints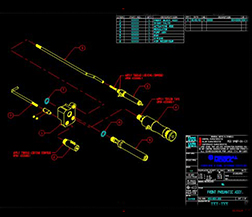 Scanned Surfaces